Dynomax is an equal opportunity employer.
Dynomax offers competitive benefits, contact
.(JavaScript must be enabled to view this email address)
department for more details.
EDUCATIONAL PARTNERS
Dynomax understands the importance of Science, Technology, Engineering and Math (STEM) curricula and programs in our nation's school system in order to support America's manufacturing needs. We are proud to be the Educational Partners of the following educational institutions.

College of Lake County
Dynomax is cultivating its educational partnership with the
College of Lake County's
Machine Tool Trade program. CNC apprentices enrolled in the curriculum attend classes at the college and perform tasks during on-the-job training at Dynomax. Using this combination of structured courses and hands-on instruction allows apprentices to hone skills learned in the classroom within a real-life shop setting.

Triton College
Dynomax is a sponsor of educational enrichment STEM programs for
Triton College
students. We also partner with Triton and other sponsors to offer educational development programs and extracurricular activities for children in local middle schools, high schools and Triton's junior college.

College of Dupage
Dynomax is a career outreach partner of the
College of DuPage's
Cooperative Education/Internship Program. Students enrolled in COD's Manufacturing Technology program receive valuable on-the-job training, experience and guidance as a CNC apprentice at Dynomax. We also post our open employment opportunities at COD and refer potential students to their program.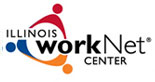 Illinois workNet Center
Dynomax is a partner of the
Illinois workNet Center of Northern Cook County's
Manufacturing Career Internship Program. Dynomax provides Interns with eight weeks of on-the-job training, experience and guidance. The objective of the program is to expose and encourage more young adults to pursue careers in manufacturing.